A Girl's Life Hinges on Ancient Secrets
News Hook: People said that nobody escaped alive from Blackbeard's ship, the Queen Anne's Revenge, yet one of his captured wives, Prudence Lutrelle manages a daring escape and survived. She leaves with a beautiful Emerald necklace having a story if its' own. Many years later the necklace gives Anna, a descendant of Prudence, a hint at how to recover the ancient treasure of Blackbeard. Anna, accompanied by her life time love Casey, travel to a remote island off the coast of North Carolina to search for the hidden treasure in order to meet the ransom demands of those holding her daughter, McKenna, in a daring insurance fraud.
Recovering the buried treasure of Blackbeard is the price Anna and Casey must pay to ransom her kidnapped daughter, McKenna. Ancient secrets and ghosts guide them through the maze of this adventure.
"Emerald is award-winning Jeff Lovell's third adventure book written for adults and teens. It's release date is April 28 and can be pre-ordered now at Total Recall Press."
Writers Biline: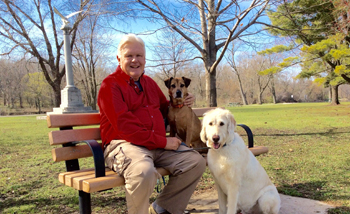 Author Name : Jeff Lovell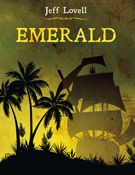 Date of Published: Apr 28, 2015