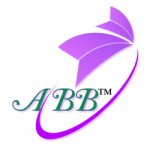 Welcome to
Authors Book Beat ™
ABB™ welcomes all writers to post, comment and promote your work.
You are encouraged to write and distribute your promotional material through ABB ™.
What good is getting your book on the internet and in book stores if no one knows to look for it? Promoting, Marketing and Advertising your book is the best way to get yourself and your titles in front of avid book readers.
This is where ABB™ comes in. We have teamed up with top Social Media experts to offer an exceptional package that will give authors all the necessary tools you need to get the word out about your book and build a loyal readership base.
The mission of ABB is to provide authors and writers a great way to promote, market and advertise their name and book title to readers of the world.
Start Promoting, Marketing and Advertising your title NOW.
List of Press Releases
List of Articles
List of Book Reviews
Breaking News
The Goal of ABB™ is to Promote, Market and Advertise Your Books to real avid book readers!
Every author's heart soars when their book is published. To keep the momentum going authors MUST Promote, Market, and Advertise their name and book titles. When an author does not promote their title the momentum quickly fades and the book sales are far below expectations.
The dream of every author is to see his book at the top of the best seller search list. Authors should post on every site possible willing the same outcome: be number one. The right foundation and approach to marketing the dream can be elusive but is more achievable than it ever has been.
Making your name and book title famous requires a lot of hard work. Authors with little funds should do the work it takes by getting their name on the internet anywhere and everywhere they can. That means start with social media, expand to events such as book signings, with personal appearances radio and TV shows. A great book does you no good if no one has ever heard of it.
Authors Book Beat™ (ABB™) encourages authors to post daily about their book, life, ambitions and more. Every post made through ABB™ is automatically posted to Facebook, Twitter, Linkdin, Google+ and more. One article, book news, press release, interview or event becomes an instant posting to the most popular social networks.
ABB™ provides free and paid distribution services for authors' books or eBooks to promote and advertise to over seven thousand media outlets within the publishing, entertainment, library, television, radio, online, blog, magazine, newspaper, cable, satellite, freelance and wire service industries.
Join ABB™ today and watch your book rise to #1 Authors Book Beat™ – the Authors & Readers Blog, is a forum for everyone in the book world. We welcome authors, editors, reviewers, readers, publishers, book bloggers, and journals to post and comment on print books, eBooks, and audio books. We encourage all authors, lovers of books, and individuals in the publishing business to write and post press releases, articles, email blasts, book reviews, and book signing events through ABB™.
Start Promoting, Marketing and Advertising your title NOW.