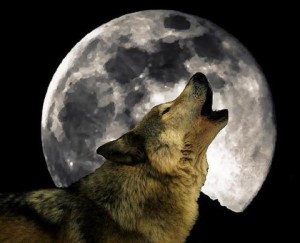 She lies back
And stares whistfully
At the stars.
Her thoughts drift to Him.
A warm blanket of air
Envelops her.
It feels like his touch
She closes her eyes.
And basks
In the light of the moon.
The soulful sound
Of a howling wolf
Makes her smile.
Her eyes open
And catches a shooting star.
She starts to make a wish.
"Star light, star bright,
The first star
I see tonight.
I wish I may
I wish I might
Have the wish
I wish tonight…"
She pauses
As she lies there
She realizes,
She has
All she's ever wanted.
For she has him.