Author commemorates Elizabeth Montgomery Anniversary with "ESSENTIAL" Encyclopedia
The Essential Elizabeth Montgomery: A Guide To Her Magical Performances
""I wanted to fully engage the reader in every detailed aspect of Elizabeth Montgomery's prolific career, before, during and after 'Bewitched.'" - Herbie J Pilato"
"Bewitched" star Elizabeth Montgomery was one of the most prolific and popular actresses of the twentieth century. In her more than five hundred appearances on television, film and the stage, Montgomery's talent, charisma, and personality have charmed millions for decades.
This delightful new book delineates, dissects, and celebrates the diversity and minutia of Montgomery's remarkable career, while chronicling just how much her real life spilled into her historic roles on stage and screen.
THE ESSENTIAL ELIZABETH MONTGOMERY is based on author Herbie J Pilato's exclusive interviews with the actress and supplemented with commentary provided by myriad entertainment professionals, journalists, and media and classic TV historians, including the Oscar-nominated actress Juanita Moore (Montgomery's co-star from the historic 'White Lie' episode of TV's "77 Sunset Strip"), and producer/writer/actor Jimmy Lydon (Elizabeth's co-star from the "Wagon Train" episode 'The Victorio Bottecelli Story.)
Including plot summaries, air-dates, release dates, and behind-the-scenes notes and anecdotes of select performances, THE ESSENTIAL ELIZABETH MONTGOMERY is a must-read for fans of the actress, "Bewitched," and all classic television programs.
The book also profiles Montgomery's feature films like "The Court-Martial of Billy Mitchell" (1955, in which she co-starred with Gary Cooper), "Who's Been Sleeping In My Bed?" (1963, and co-starring Dean Martin and Carol Burnett), and "Johnny Cool" (1963, directed by future husband and "Bewitched" producer William Asher).
Also chronicled are Montgomery's ground-breaking, Emmy-nominated TV-movies, such as: "A Case of Rape" (1974), "The Legend of Lizzie Borden" (1975), "The Awakening Land (1977)," and A Killing Affair (about an inter-racial love affair in which she co-starred with OJ Simpson!).
In short, THE ESSENTIAL ELIZABETH MONTGOMERY: A GUIDE TO HER MAGICAL PERFORMANCES is the ideal companion to TWITCH UPON A STAR: THE BEWITCHED LIFE AND CAREER OF ELIZABETH MONTGOMERY, Herbie J Pilato's narrative biography of the beloved actress…just in time to commemorate the 20th Anniversary of Montgomery's passing – and Bewitched's 50th Anniversary of its television debut.
"…a definitive source…rare and factual insight into what makes an actor, a hit show, and much more…Pilato is a virtual professor of popular culture…essential reading." — Ed Spielman, creator of the Emmy Award-winning ABC-TV series "Kung Fu" "Pilato has served up a gourmet reader's feast with new, never-before-published material as well as culled from his massive buffet of previous books. Exhaustively detailed and annotated with a plethora of film and TV appearances, this book is an 'essential' for classic TV fans and the millions who will forever be bewitched by Elizabeth Montgomery." — Greg Ehrbar, writer and producer "Herbie J Pilato has spent a lifetime researching and writing on media, as his backlist readily attests. Now, on the heels of his brilliant TWwitch Upon A Star, comes the ultimate resource for Montgomery fans. THE ESSENTIAL ELIZABETH MONTGOMERY is a must-have for lovers of classic TV." — Matthew Worley, journalist, syndicated broadcaster, host, "By the Book" radio show "Herbie J Pilato has created a loving, extensive, and incisive portrait of an actress who deserves the attention…An important addition to any pop culture collection." — Lou Aronica, New York Times bestselling author "Herbie rides again! Mr. Pilato always does his homework, and this is proof of it. THE ESSENTIAL ELIZABETH MONTGOMERY is a wonderfully concise guide and narrative of one of television's leading ladies. Although Elizabeth is missed, this book does have the magical ability to bring her wonderful energy and charm back to the reader." — Eric Scott, actor, The Waltons, and Bewitched guest star "Herbie J Pilato's thoroughly researched THE ESSENTIAL ELIZABETH MONTGOMERY told me all about the young woman I fawned over back in the day, and, while I was smitten with her as a young man, I came away from Herbie's effort with even more affection and respect for this green-eyed beauty." — Paul Petersen, president and founder of A Minor Consideration; actor, author, and advocate "Herbie J Pilato truly honors the amazing life and career of Elizabeth Montgomery. With a passionate and comprehensive chronology, Pilato weaves the story of how both her life and career overlapped and demonstrates how her very essence aligned with each character she portrayed…An enlightening history of an enchanted human being that will surely make any of her fans smile." — Sandy Pedeflous, creator, Smile TV "Thank you, Herbie J—for bringing back the magic with yet another wonderful depiction of Elizabeth's life story; by helping us discover her real character, and by bringing her back into our hearts and homes through this thoughtful, lovely book." — Névine Salvadé, author
THE ESSENTIAL ELIZABETH MONTGOMERY: A GUIDE TO HER MAGICAL PERFORMANCES is the ultimate entertaining, informative and most detailed reference guide to one of the world's most beloved actresses.
Links to book resellers:
(1)
http://www.amazon.com/Herbie-J-Pilato/e/B000APA6Q8/ref=dp_byline_cont_book_1
(2)
http://www.amazon.com/Herbie-J-Pilato/e/B000APA6Q8/ref=dp_byline_cont_book_1
(3)
http://www.amazon.com/Herbie-J-Pilato/e/B000APA6Q8/ref=dp_byline_cont_book_1
(4)
http://www.amazon.com/Herbie-J-Pilato/e/B000APA6Q8/ref=dp_byline_cont_book_1
Writers Biline: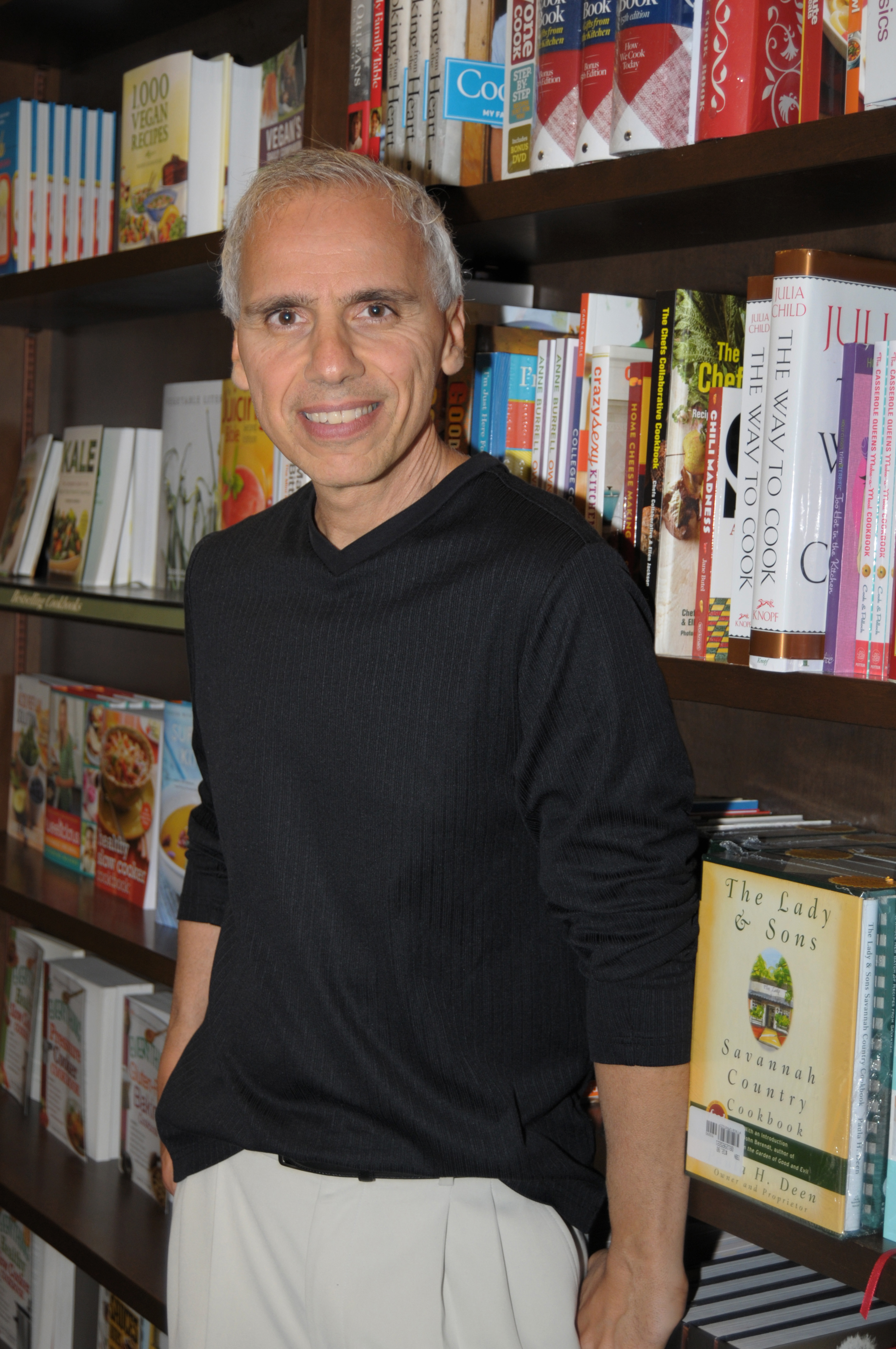 Author Name : Herbie J Pilato
Author Bio : Herbie J Pilato is a writer, producer, actor, singer/songwriter and dancer. Born and raised in Rochester, New York, Herbie J graduated with a BA in Theatre from Nazareth College of Rochester, studied TV & Film at UCLA, and served his Internship in Television at NBC-TV in Burbank. He's authored several pop-culture books, and founded The Classic TV Preservation Society, a nonprofit organization.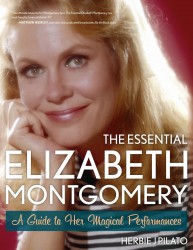 Format: Print
Pub Date: Oct 15, 2013