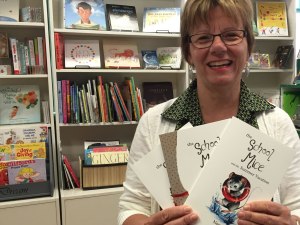 See new children's books at Hopefest 2018 Craft and Book Fair
The School Mice Series
By Nancy Higham
Event Time: Oct 06, 2018 @ 04:00 PM
Address: Hope Lutheran Church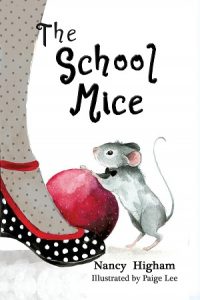 Come check out Nancy Higham's new line of childrens' books call The School Mice.
A unique heartwarming stories about a family of mice who lost their home in a huge storm. They find a loving school teacher to take them into her classroom. The mice learn the true meaning of courage and the importance of friendship.
Each of the children's stories has its own individual adventure and life lesson. They are packed with trials, mayhem, suspense, mystery, action, and adventure. With everyday situations that kids must face in the real world. Now throw in a little fantasy. Now you have charming tales that will enthrall young audiences.
Parents, teachers, librarians, and kids will appreciate the familiar situations and appropriate language for Ages 6–12 Grades: 1–6.
Author Email: cigale01@yahoo.ca
Author Website:
Event Location Map: