Rising Higher Than Ever
By Marc A. Beausejour
Twenty people. Twenty poems. Twenty different stories. From the author that brought you Words On High: Poetry and Inspired Events comes another book that continue to use Biblical scripture and poetry as one inspiring , motivating piece of literature. Be lifted to another spiritual level.
RISING HIGHER THAN EVER takes poetry-inspired events to the next level. Exploring situations, from being raised in broken homes and families to people being involved in abusive relationships, RISING HIGHER THAN EVER takes a look into the lives of twenty individuals that deal with the everyday struggles of life in situations that are very realistic in today's world. Utilizing Scriptures from the New Living Translation Bible (NLT), each poem and story is followed by a message from the author. The subjects that are also explored in this book include: dealing with childhood death, making critical career choices, relationships that are both legit and illegitimate, and overcoming all doubt and fear despite how bleak the future looks. RISING HIGHER THAN EVER strives to not only engage the reader's attention with its story plot but to entertain with poetry, creative lyrics and ballads while also instructing, teaching and empowering with the Author's Corner and the Bible. Readers will be introduced to a unique book that is not just a poetry book, but so much more.
Can you say that you looked into the eye of the storm and strive to survive?/Even when the odds are against you and there's no will to stay alive?/To withstand all the winds that threaten to blow you off your course/Can you develop the strength from a never-ending source that gives you force?-MAB- from the poem Eye of the Storm.
Writers Biline: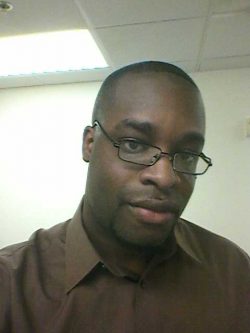 Writer Name : Marc A. Beausejour
Writer Bio : Marc A. Beausejour was born in Queens, New York on July 28, 1987. He began writing at the age of twelve, taking part in writing articles and letters for school newsletters throughout the years. At age fourteen, Beausejour moved down south to Kennesaw, Georgia and his love for writing came down with him. He was known in his local church and community as a poet and in 2011, he self-published his first poetry book Words On High: Poetry and Inspired Events From MAB.
Supporting Graphics: