Authors Book Beat offers free e-book from TotalRecall Press
News Hook: Authors Book Beat™(ABB™) is an innovative, new gateway designed for authors and readers to interact and promote, market and advertise works. The site welcomes authors, editors, reviewers, readers, publishers, book bloggers, and journals to post and comment on print books, eBooks, and audio books. Options include publishing, book announcements, book trailers, interviews, events, press releases, email distribution, book reviews and advertising. Writers can take advantage of the free options for posting Short Stories and Poetry. Currently services are 50% off. All new members will receive their choice of e-book from the TotalRecall Press website. Go to www.authorsbookbeat.com now and become a member then check out the books on www.TotalRecallPress.com, choose your favorite and send an email to info@authorsbookbeat.com with the name of the book that interests you and receive your free e-book today!
Authors Book Beat (ABB), a website for authors, is offering a free e-book from TotalRecall Press to all who sign up with ABB.
"Don't miss out on this awesome opportunity! Sign up today and let ABB help advertise your book and receive your choice of any e-book on TotalRecall Press."
Writers Biline: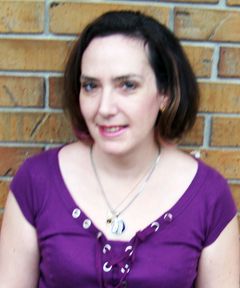 Author Name : Jessica Meyer