Bob Doerr's 7th Jim West Mystery to be Released
News Hook: Look for "Greed Can Kill" at Amazon, other online bookstores, and select brick and mortar bookstores beginning in early March 2017. Author Bob Doerr has won a number of awards for his previous six books in his Jim West series and readers will find this one right up among his best. This suspense filled story takes Jim to Fabens, TX, Cloudcroft, Chloride and Truth or Consequences, NM, in search of a briefcase that is filled with something that a Mexican drug cartel has and will kill for, and the FBI is willing to stick Jim's neck out to find. With plenty of action and a touch of humor and romance, this is a book many will find hard to put down!
"Greed Can Kill" and it does in this newest book in the Jim West series with the same title. Murder, a hidden treasure, and a journey to a New Mexican ghost town take the reader for an intriguing ride
"New, fast paced mystery, titled "Greed Can Kill" will be available in early March."
Writers Biline: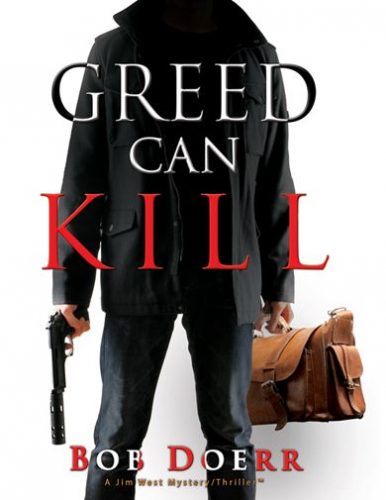 Date of Published: Feb 20, 2017