Civil War Reconstruction Society Is Captured in New Novel "Turbulent Waters" with Story That Wins Best Historical Fiction Award from North Carolina Society of Historians
Turbulent Waters
""We became swept up in the novel and didn't want to put it down. Vaughn captures the essence of the difficult reconstruction period." -- North Carolina Society of Historians"
TotalRecall Publications, Inc. announced today that new Civil War novel "Turbulent Waters" by Betty J. Vaughn is winner of the Clark Cox Historical Fiction Award from the North Carolina Society of Historians. A retired art teacher turned history sleuth and debut author, Vaugh immerses readers in the personal, cultural, and political upheavals during the early years of Reconstruction in the South of 1865 to 1867. She weaves a tale combining both Northern and Southern fictional characters and real people who lived in New Bern, Kinston, Fort Macon, and other North Carolina locales.
"Turbulent Waters" continues the story of Union officer and attorney Ryan Madison and Southern-born Penny Kennedy. They marry despite the indignation of those around them, believing that their love will transcend all else. Their initial days of wedded happiness end abruptly when Marcus Cauley, a long-time suitor who anticipated marrying Penny, is arrested for murder and Ryan is assigned to prosecute him. As hard as this development is for Penny to tolerate, she discovers that worse things will unfold before she and Ryan can attain the life they so much desire.
The historical society's panel of judges voted unanimously in making the award and cited Vaughn's first novel in the series, "Muddy Waters", also a previous award-winner. "We reunited with memorable characters and were introduced to new ones. We became swept up in the novel and didn't want to put it down. She captured the essence of the difficult reconstruction period. Vaughn can consider herself a seasoned novelist!"
David Waller, lecturer and historian, commented, "Vaughn has introduced the human side to often forgotten North Carolina Civil War history in a quite enjoyable study. Her passion for detail, historic accuracy, and flair for the conflicts of the people involved is captivating."
Another panelist Elizabeth Sherrill added, "It's evident the author has done a tremendous amount of research and provides a rich source of information about overlooked areas of history. Many stories of this war don't touch on the Navy's contributions, or life in the seaport towns that saw more action than we're led to believe."
Real life persons interwoven into the novel include Dr. Elliott Coues, a doctor at Fort Macon; Captain Charles Gaskill, a supervisor of Fort Macon prison; Jesse Kennedy, Sheriff of Lenoir County; Jonathan Worth, Governor of NC; and R. W. King, a prominent Kinston citizen.
The book is available from Amazon.com, BarnesandNoble.com and other bookstores worldwide.
TotalRecall Publications Inc. was founded in 1998 by Bruce Moran, a former NASA IT professional who transitioned into computer instruction and educational materials. The company began with the introduction of study guides and Q&A testing software for various computer and financial certification exams and expanded into library and information science textbooks in 2007. Since 2008, the publisher has been developing a fiction product line by debut authors that focuses on mysteries, thrillers, and military action. Additionally, TotalRecall has expanded into general nonfiction and now publishes more than 200 non-fiction and fiction titles, all distributed worldwide through book retailers and wholesalers and via eBook databases such as ebrary, EBSCO, and Books24x7.com. http://www.totalrecallpress.com
"The storyline, characters and settings are so real it's difficult to believe that this is historical fiction….the reader becomes lost in the story, wanting more."
Post-Civil War Reconstruction society of 1865-1867 is captured in award-winning historical novel through fictional characters and true portraits of people living in the North Carolina coastal and river towns of New Bern, Fort Macon, Kinston, and other locales. "Turbulent Waters" by Betty J. Vaughn is a sequel to the engaging family saga begun in "Muddy Waters", published in 2011, with each book winning the Best Historical Fiction Award from the North Carolina Society of Historians.
Writers Biline: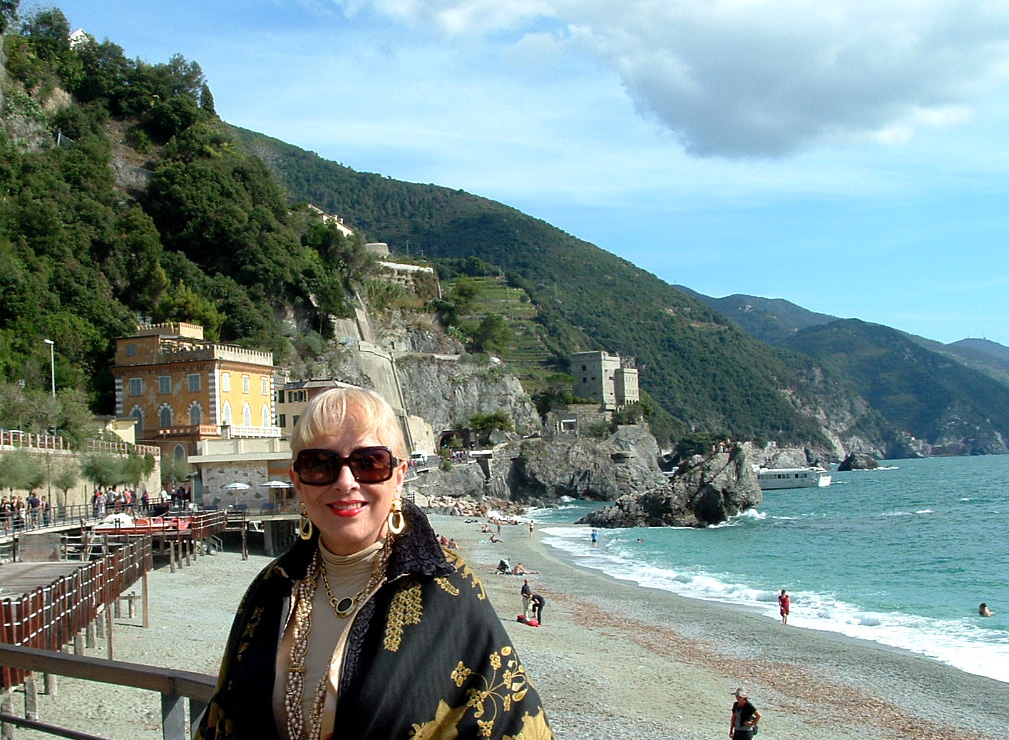 Author Name : Betty J. Vaughn
Author Bio : Betty J. Vaughn holds a BS degree in art from East Carolina University in Greenville, NC, and taught art for 32 years. She studied art history and Italian at Scuola Internazionale di Grafica in Venice, Italy while supervising a study program there under the auspices of Columbia University. Upon retirement, she launched a career as an author. Vaugh currently lives in the Raleigh, NC area.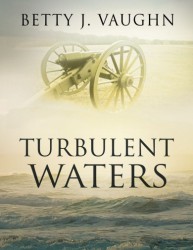 Format: Print