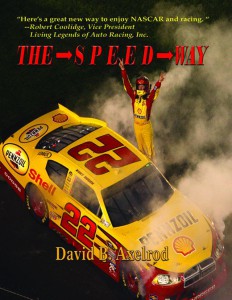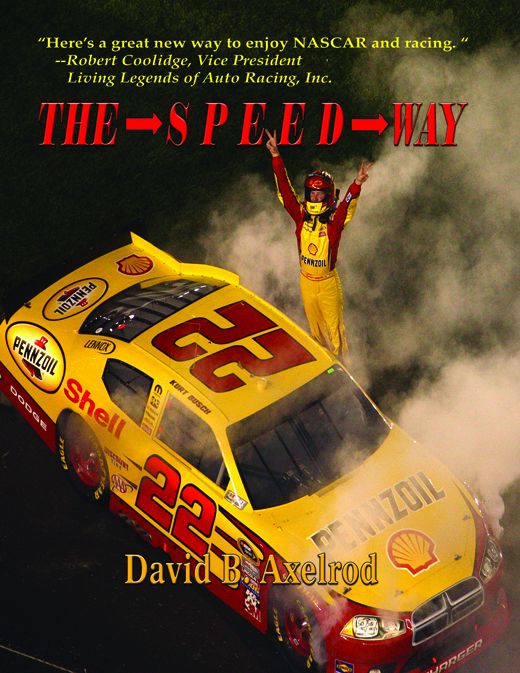 from winning the 500.
"That changed the sport,"
says everyone — better belts,
barriers, neck braces, safety
a major factor; an outpouring
of grief that made NASCAR
even more popular. But
what does it do to a son?
2.
At the time trials, he draws
applause for opening it up
to 186.364 — good enough to
win the inside pole. It's not
just a record, it's a way
to say, "I'm me, not just
a legacy." He wants to be
as dependable as the color
guard that marches before
the national anthem.
3.
"I had to hit the brakes
and he hit me from behind."
So much for the pole position.
He'll race, but regulations say
he'll start last in a car that
didn't run the time trials.
Not to worry, it's still plenty
fast. By mid-race, the crowd
rises to cheer as he takes
the lead, if only briefly.
4.
"This should be called
the Lotto 500," says the race
announcer, "It's so unpredictable."
So Jr. dodged and trained,
duct-taped and pit-stopped,
survives to darned near
the last lap, only to get bumped
into the wall — not even able
to finish — but given the odd
calculations of the sport, he's
listed 24th among 48 starters.
Yes, the crowd rose as one on
lap 3 to hold 3 fingers
up in honor of his dad, but
nothing is guaranteed. Jr.'s
already 36 and for now, he
has to wait 'til next year.
(For more poetry from David Axelrod and "The Speed Way," go to www.totalrecallpress.com or www.amazon.com.)