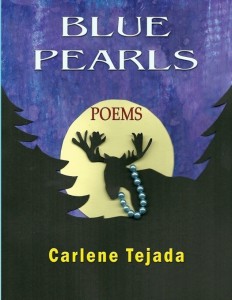 Dress up!
Wear a jaunty corsage.
Flaunt your glittermost earrings.
Forget you've learned
the Octogenarian Shuffle.
You're 90 now.
Lean on my arm—elegantly—
as if you didn't need the help,
only as if you deserve the escort,
and you do
for the times you didn't have one,
for the war years alone with
food rationing,
starred banners hanging
stiff in parlor windows,
and only letters for company.
You sat dry-eyed
through funerals of everyone
you loved
except your children.
First decades married to a hard man
absent too often and too long,
then these final years with a
mild-mannered gentleman lacking
tenderness and greatness of heart,
you learned the skill of freezing
tears under your skin
until they encircled your body
like rings of an ancient tree.
You build brittle bark to enclose
these ancient bonds
even as we march
through the restaurant
to your place of honor
at the flower-decked table.