In The Closet and Under the Bed is a book about children's imaginations as they confront those scary things that go bump in the night.
In the Closet and Under the Bed
It is quite hard to explain those unexplainable feeling that you get when you are a grandpa. They are precious and it is a love so deep that you truly want to do things to make them proud to be your grandsons. This book came from my heart. I cold picture myself setting on their beds at night reading them to sleep with a book I had authored. Originally I was committed to illustrating the book myself. I have not art training but my drawing was improving. The problem was that it took me so long to complete one illustration. I was fortunate to have met a man who is a wonderful artist. My first glimpses of his work came in 2001 on a visit to England on business. His works caught my eye and I found myself staring at them for hours to get every detail. I called him up and explained the book and asked him to join with me in this process and engage his great talents to bring this book to life. It is truly a work of art. In fact it has twenty seven separate works of art. Each is an original water color by David. The results are stunning I think. In an age of computer generated illustrating individual art work is a dying breed. In truth in our discussions David and I believe we will do it no other way.
I remember my times at this age. The sounds of an old house as it settles or the wind blowing against the window came make some very scary noises. In reality they are nothing but as a child with a pure and fertile imagination they can mean many things. I would curl up on my bed and surround myself head to foot with my stuffed animal collection to protect me from my own monsters. They were my best friends and they stood their watch successfully for many years. With that in mind a touch of the pure childhood imagination took over and once it started to flow it did not stop until I got to the end.
In the Closet and Under the Bed explores the time in life where a boy comes to terms with his own monsters. He is very creative in his solutions and will probably someday be very successful in business. David was a great resource in reconciling the words to the visuals and we joined those visions successfully in his art. Rosie acted as our go between and spent many hours on the phone relaying messages back and forth. During David's work he suffered a medical crisis and a major surgery. During the middle part of this process he sat at his easel in great pain to produce this wonderful art and story. By this time I think we both had invested in the book from our hearts and nothing would stop its completion. I hope you enjoy it. I hope you can spend that time curled on the bed with your own children and in the end they can make their own peace with their own monsters.
Founded in 1999, TotalRecall Publications, Inc. publishes non-fiction books in a variety of fields, including computer and financial certification exam preparation and library education, with many titles adopted as college texts. These titles are also distributed to libraries, corporations and government agencies via ProQuest, EBSCO Publishing, Books24x7.com. The company founder, Bruce Moran, is a former NASA IT professional and school computer instructor who started TotalRecall to produce exam prep guides to accompany his pioneering BeachFront Quizzer computerized practice test engine. The Quizzer CD was licensed for inclusion in the computer certification study guides produced by such publishers as Wiley and McGraw-Hill. TotalRecall is located in Friendswood, Texas, near Houston, and distributes books through Ingram Book Company, American Wholesale Book Co., Amazon.com, Barnes and Noble, Books a Million, Hastings, Powell's ProQuest, EBSCO Publishing, and other booksellers. For more information, call Corby Tate at 281- 992-3131 or visit www.TotalRecallPress.com.
Through a series of misadventures our hero negotiates his own settlement that makes everyone happy and secure. • Illustrated by David Stuart Codling.
Links to book resellers:
(1)
https://www.waterstones.com/book/in-the-closet-and-under-the-bed/joseph-s-hinshaw/david-stuart-codling/9781590955765
(2)
https://www.waterstones.com/book/in-the-closet-and-under-the-bed/joseph-s-hinshaw/david-stuart-codling/9781590955765
(3)
https://www.waterstones.com/book/in-the-closet-and-under-the-bed/joseph-s-hinshaw/david-stuart-codling/9781590955765
(4)
https://www.waterstones.com/book/in-the-closet-and-under-the-bed/joseph-s-hinshaw/david-stuart-codling/9781590955765
Writers Biline: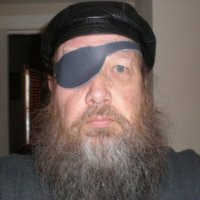 Author Name : Joseph Hinshaw
Author Bio : Joe Hinshaw met David Codling through a strange path of relatives and business connections. In 2001, just after the terrorist attacks on the twin towers, Joe made a trip to England to train a contract company to perform outsourced work from his American Company. An employee of the American company was the brother of David's wife Rosemary. They met up at the Leeds airport and Joe stayed in their home for two weeks. With the business out of the way in a few days a trip to Holland was scheduled for David to play guitar in a band for an art gallery show opening. The trip was a success and a lifelong friendship was born. Joe was immersed into a new world of artist and musicians and it kindled a fire to do creative things in his later life. David has many talents. He received his NDD (National Diploma of Design) from Leeds College of Art in 1963 with a painting specialty. He was a graduate of the Royal Academy of Art in London. He received his RASC (Royal Academy Schools Certificate) in 1966. While at the academy he won a bronze medal for painting and various drawing prizes. He was the first to be awarded a full scholarship to the prestigious school. David is a member of PRS (Performing Rights Society). In addition to his art David had played in a band of renown in the 70s and 80s in England named "Quintessence". He took on the persona of Maha Dev for their performances. This band performed at many of the mainstream music festivals in England and Europe. They also performed a Royal Albert Hall. He joined yet another band in the 1980s and currently performs with the band members in collaboration writing new music in this band originally from the San Francisco area called "Made in Japan". This band had performed a movie soundtrack for a cult horror film that is currently being resurrected for rerelease to theaters. David, with his old band mates, are currently writing and producing music for other possible movie scores and at least one upcoming album.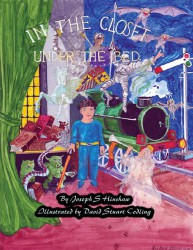 Format: Print
Pub Date: Jun 03, 2014