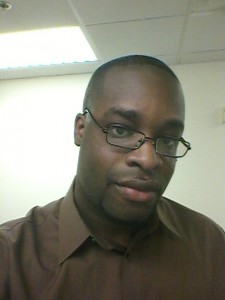 Invisible Chains poetry is written by Marc A. Beausejour
We as a people were under the impression that this was the "home of the brave."
Yet inside the heart of every black American lies the sad soul of an oppressed slave,
who gave this country their blood, sweat and tears and what do we get in return?
Our sisters are turned out and abused; our brothers' homes are broken and burned.
In truth, society's greatest concern is the fact that black possesses abilities to excel,
and expel all the false notions that we are compelled to live by a leash and a bell.
To answer every impossibility untold that our white counterparts cannot even tell.
Although they try to sell us a future that they figure we will never hope to obtain.
We are written off as dangerous, unstable, untamed; even borderline insane,
untrained as savages, beasts that cannot comprehend the culture of good living,
To be honest, if we are animals; I would find living in the wild more forgiving.
Creatures are the victim of their instincts while the US is the victim of their own fear.
It's becoming more and more clear that with every passing year, we don't belong here.
This is why our young men are being eliminated and eradicated at an early age.
We are being made an example to what happens when we step out of our cage,
attempting to reach the next stage in the progression of our hard earned education.
It's a nation filled with bigotry, hate and spite; despite all the movements and the fight.
The struggle to unify and integrate rather than to murder and instigate; wrong vs right.
But yet they want us to bear arms and fight for them; I'd rather dodge it like Clay,
and pray that our young black men can have a decent future and the final say;
that one day the spirit of unification will defeat the spirit of segregation and separation.
A declaration that the government officials show us the same respect and decorum.