It begins with desertion by my birth mother just fifteen days after I was born in London
It begins with desertion by my birth mother just fifteen days after I was born in London.
Battle Scarred Journey' by Kim Wheeler – A review by Clancy Tucker.
I have not known Kim for long but we have become very good mates, though we live 12,000 miles apart. We connected via a social media site and he became a guest on my daily blog; one of my better decisions as an author and blogger. His book, 'Battle Scarred Journey', is a powerful insight into one man's life. It is sensitive, raw, passionate and courageous. This book should be mandatory reading for anyone who has had a precious childhood. And, it could easily be used as a text book for any students studying medicine, nursing, psychology and social work.
What did I appreciate most about this book? Well, it is well written and easy to follow and, I sensed his pain and could feel the courage it took to write such a document. For that I have nothing but admiration. Kim has mastered my first rule in writing – retain your own voice.
Life can really suck sometimes, but we must not allow it to suck us in. Kim has battled against the odds, climbed above the froth of life and done himself proud. I sincerely hope his book hits the big time. It is certainly worthy of recognition. Trust me. Kim Wheeler will become a household name. His exceptional style of writing is up there with the biggies.
Love ya work, Kim … love ya work!
Clancy Tucker
Storyteller, author, publisher, photographer, sometime poet, social justice activist and Human Rights campaigner.
It took me around five minutes into my initial meeting and assessment with Kim to make the decision that this was a man who needed and deserved someone to have faith in him. But not just that to be prepared to walk along with him through psychological hell, not for a few weeks, even months but for years. I don't think at this point Kim realized this.
Not that I was some kind of sadist you understand but I knew therapy would be brutal. His life had to this point, had been brutal, I knew this even before I knew the detail, before perhaps either of us had even uncovered the first hints of the full horror of it.
Therapy would not spare him if it would prove to be effective. I was sure Kim had no faith or trust in me at first, why should he everyone, or nearly everyone had let him down. His dogs were trustworthy but they weren't human!
But there was something in this first meeting that allowed Kim to at least contemplate someone may just be prepared to hear his pain. And hear it I did, so did he and often he heard it himself and connected emotionally with it for the first time in those sessions.
At times the physical and psychological pain was so intense Kim struggled to see the point of living at all. Yet time and time again he returned and we continued. The therapy itself was painful. There were times when our sessions broke all records for shortest ever! This was because Kim's anger and frustration with his life and other people was hard for him to manage, but he always returned the next time having reflected on his emotions and actions.
Kim's courage to face his past, the demons that lurked there, the unprocessed trauma, the physical pain and scars and to survive the rejection he suffered time and time and time again was awe inspiring. Awe inspiring from my perspective that he had not emerged from this life some kind of monster himself. Yes he was angry at times, yes he got frustrated and yes he could sometimes give an excellent impersonation of Basil Fawlty, kicking his broken down car in exasperation! But he was also compassionate, creative, funny and ultimately undefeated, he was still fighting to find a way out this hell, of changing his path.
Learning to love and care for himself and see the value in Kim was Kim's biggest challenge. But he also had to do this whilst coping with incurable and intractable physical pain.
I only walked alongside Kim for a very small part of his journey
Battle Scarred Journey
You can purchase this one from following links:
http://http://www.amazon.co.uk/The-Battle-Scared-Journey-Wheeler/dp/1590951832/ref=pd_rhf_se_p_img_1
Other Information
Number Of Pages: 148
Date Published: Jan 01, 2014
Publisher: Total Recall Publishers
Publisher Website: http://www.totalrecallpress.com
Reviewer's Byline
Clancy Tucker,story teller,author, publisher photographer and poet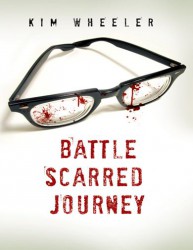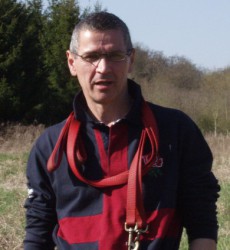 by Kim Wheeler