Jerry Yellin's "The Letter" uses his considerable insight to strike a major blow against religious bigotry, hatred, and intolerance.
The Letter
"Brotherhood and religion should be joyous relationships, matters of kindness and hope, kinships learned in childhood, matured with age, and comforts as life progresses. - Jack Woodville London"
What does a man do—when his fundamental beliefs are not only challenged, but shattered? That is the question Adam Flowers must ask after he learns about "The Letter." Adam is a powerful U.S. Senator, the son—or so he had always believed—of a rich Texas oil family, a man who has been raised to believe that Jesus is the Savior of all men, in general, and the United States of America in particular. Adam's conviction that it is his mission to make Christianity the law of the land is matched only by his condescending attitude toward those of other faiths, Jews in particular. Imagine Adam's consternation when he learns about "The Letter"—from a recently deceased Catholic woman who had been a U.S.O. entertainer during the Second World War, and who reveals posthumously that she had offered a night of comfort to an American fighter pilot grieving the loss of his comrades.
Until he reads The Letter, Adam has no idea that the fruit of this woman's liaison with this man was—himself, given up by his birth mother and claimed by the wife of the rich Texan. Furthermore, the fighter pilot who is his real father just happens to be a Jewish man, who has gone on to become a distinguished jurist.
What will happen to Adam Flowers when his deepest convictions and most fervent prejudices are challenged by the revelations of his own personal history? Will he reject the painful truth? Be shattered by it? Or will it reach that deeply buried part of him—the younger man who once almost gave up all, for the love a Jewish woman?
Every human being, to one degree or another, faces the questions and dilemmas raised by Jerry Yellin in The Letter. For his character Adam Flowers, and Adam's families, known and unknown, the answers are a matter of life and death.
Founded in 1999, TotalRecall Publications, Inc. publishes non-fiction books in a variety of fields, including computer and financial certification exam preparation and library education, with many titles adopted as college texts. These titles are also distributed to libraries, corporations and government agencies via ProQuest, EBSCO Publishing, Books24x7.com. The company founder, Bruce Moran, is a former NASA IT professional and school computer instructor who started TotalRecall to produce exam prep guides to accompany his pioneering BeachFront Quizzer computerized practice test engine. The Quizzer CD was licensed for inclusion in the computer certification study guides produced by such publishers as Wiley and McGraw-Hill. TotalRecall is located in Friendswood, Texas, near Houston, and distributes books through Ingram Book Company, American Wholesale Book Co., Amazon.com, Barnes and Noble, Books a Million, Hastings, Powell's ProQuest, EBSCO Publishing, and other booksellers. For more information, call Bruce Moran at 281- 992-3131 or visit www.TotalRecallPress.com.
In his novel "The Letter," Jerry Yellin tells the story of an American family divided by religion and politics, love and hate, old and new.
A powerful fundamental End Time Christian Senator, anti-Semitic and anti-Catholic, discovers that his birth parents were Catholic and Jewish through a letter written by his dying Catholic mother.
Writers Biline: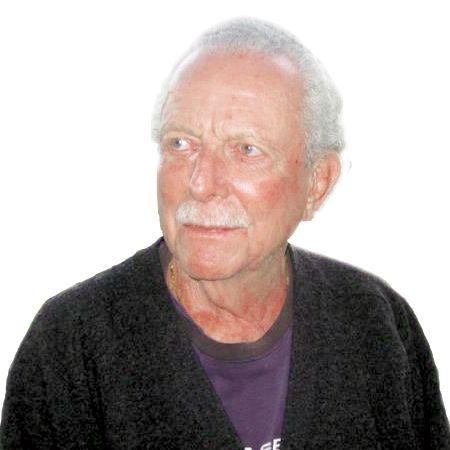 Author Name : Jerry Yellin
Author Bio : Jerry was a WW 2 fighter pilot from Hillside, NJ. He flew P-51's over Japan from Iwo Jima. Married to Helene for 60 years, they have four sons and six grandchildren, three in America and three born and raised in Japan. Jerry is the author of the award winning historical fiction book The Blackened Canteen and his memoir Of War and Weddings about his life as a warrior and a husband.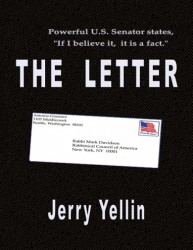 Format: Print
Pub Date: Jan 04, 2011