Mina Mauerstein Bail has written a large-format chapter book series for young readers
Mina Mauerstein Bail has written a large-format chapter book series for young readers. The first installment in the series is a two-part story (each with six chapters) that encourages readers to get along with others.
In part one, readers are introduced to Max, a kitten that has been adopted by the Cupcake family. The Cupcake family has a dog at their home, so Max resides permanently in the family's bakery. Although Max enjoys the company and snacking on croissants during the daytime, he becomes lonely during the evenings when the Cupcake family return home to their dog. Madame Cupcake finds him a new home with a lovely customer, Madame Rosemarie, who already has three cats. Each cat has their own personality and, through mutual respect, all of the cats learn to adapt to each other's traits so that they can all get along. Something they all have in common, however, is a fear of dogs.
In part two, Madame Rosemarie adopts a dog that was in need of more attention than his family could offer. This dog is aptly named after a famous French writer, Voltaire, who wrote about tolerance and respect for others. Once again the cats must adjust to a newcomer and in doing so they learn that there is no need to be afraid of others simply because they are different.
Short sentences and color illustrations are used to facilitate comprehension of the easy to digest chapters. Children will enjoy reading the story and learning about the power of kindness and helping others. The fun names (Madame Cupcake), the snippets of humor that are interjected throughout, and the French backdrop and glossary of French words will further enhance the reading experience.
Max & Voltaire: Getting to Know You would make a nice read-aloud for a group setting and is also suited to individuals who are newly independent readers.
Add this book to your collection: Max & Voltaire: Getting to Know You, by Mina Mauerstein Bail; Illustrated by Gabriel Choquette.
Max & Voltaire: Getting to Know You
You can purchase this one from following links:
http://www.amazon.com/Max-Voltaire-Getting-Know-You-ebook/dp/B00Q3KK47K/ref=sr_1_1?ie=UTF8&qid=1424456447&sr=8-1&keywords=Mina+Bail+Max+and+Voltaire
http://totalrecallpress.org/products-page/childrens-books/max-and-voltaire-getting-to-know-you/
http://www.barnesandnoble.com/w/max-and-voltaire-getting-to-know-you-mina-mauerstein-bail/1120713326?ean=9781590951514
Other Information
Number Of Pages: 66
Date Published: Nov 04, 2014
Publisher: TotalRecall Press
Publisher Website: http://www.totalrecallpress.com
Reviewer's Byline
Bianca is a freelance writer, bookseller, aspiring author, and mother to two daughters. She also has a decade's worth of experience working with children in the great outdoors. Combined with her love of books and experience as a children's specialist bookseller, her goal is to grow readers by showcasing useful and inspiring books!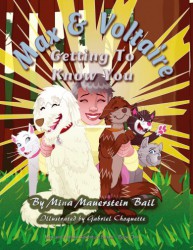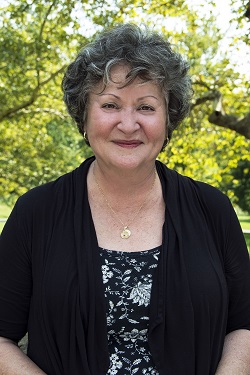 by Mina Mauerstein Bail