New Book Release
News Hook: Multi-award winning author Bob Doerr announced the release of his latest Jim West mystery/thriller, Caffeine Can Kill. The sixth book in the series, finds Jim traveling to the Texas Hill Country to attend the grand opening of a friend's winery and vineyard. Upon arriving in Fredericksburg, Jim witnesses a brutal kidnapping at a local coffee shop. This event marks the start of a series of murders and plays havoc with West's attempt at having a low key vacation. This book will be available in hardcover, paperback, and digital formats. As all the Jim West books are stand alone stories, readers can skip the rest and read this newest release. They can then go back and read the rest and discover why this series garnered Bob the award of the Military Writer's Society of America's Author of the Year in 2013.
Can caffeine really kill you? In Bob Doerr's new Jim West mystery Caffeine Can Kill, you might think so. And, how many murders does it take to ruin a grand opening of a Texas winery? Read the book!
"More information about Bob Doerr and his other books can be found at has website and that of his publisher's TotalRecall Publications, Inc."
Writers Biline: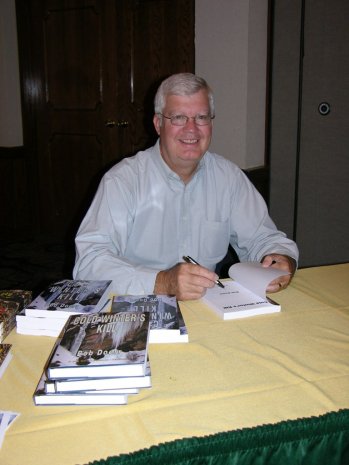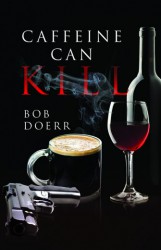 Date of Published: Apr 07, 2015