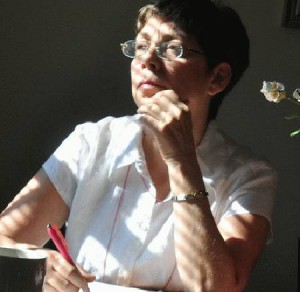 Noises
spitting stones
gutter-bound
that join a white, plastic coffee cup
on silken grassy ground.
Screech
into a gravelly driveway.
Brakes skid,
halt before a prostrate bike
left abandoned,
a premonition that inclines
towards tribal ties disbanded.
Oomph.
Gymnasium grunts,
hints of brute and brawn
developing physique to tempt,
charm a woman's casting off garments
made to make us feel un-alone.