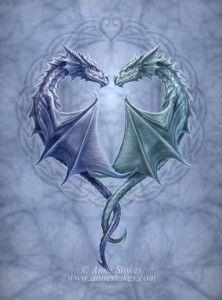 Passion
In times of dire need
One soul calls to another.
And once again she meets to prove
Her passions to her lover.
Her mind can reel on love,
For hours she may ponder.
But every time she leaves his arms
She knows that his may wander.
These times in his embrace
She would give her soul to keep.
To know there was a tomorrow
And just one night not to weep.
Alone she may cry with vengence
About her love for this hard dark man.
But as she sees him once again
She finally comes up with a plan.
She will give into his lust for her
And work to make him stay.
And not only with his body
But with his mind she'll play.
So once again with fire
His body seeks her own.
And in the heat of desire she whispers
"I love you" in a moan.
She looks into his eyes and sees
A look so tender in the color lime
And she hears the difference in his voice
When he says, "Hey, it's about time."