Rising Higher Than Ever Becomes Springboard For New Author
News Hook: Julius Anderson is a top contending boxer going up against boxing champion Lee Randall for the title. However when Lee shows his superiority in the ring and knocks Julius out in their first match, Julius begins to doubt himself and his abilities. Will he ever find the courage to step back in the ring and challenge Lee to a momentum-swinging rematch? To Tia Anderson, Randy Mays was the one for her. Funny, charming and sexy. But sometimes, when something looks and feels too good to be true, it most likely is and it was no different in Tia's case as the mask comes off and Randy shows her a much darker side of him. Can Tia find herself out of her situation, or will Randy's dark side endanger her life?
Author and poet Marc A. Beausejour brings readers an inspirational poetry book, equipped with subjects that brings the struggles of young men and women to the forefront. He tackles subjects such as suicide, untimely death, domestic abuse, workplace abuse, early marriage and infidelity, not only through poems but through short story and short author reflections that readers can relate to from an emotional standpoint. Using verses from the New Living Translation Bible to encourage and uplift others, it is a book that may not only serve as a testimony to Christian and spiritual readers, but also plants seeds of hope in those in search of it
"A poetry book that is not just a poetry book. With short stories inspired from the poems, Beausejour brings a spiritual, inspirational dimension to both poetry fans and short story fans."
Writers Biline:
Author Name : Marc A. Beausejour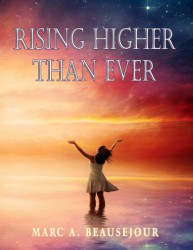 Date of Published: Feb 17, 2015