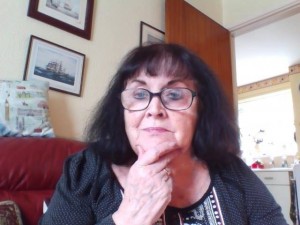 Shadows from the past:
Only some faint strange recognition
Stealing, with gifts from the past.
We recognised their known appearance
Clasped bouquets of memories in their hands.
They sprinkled scented leaves into our pages
Hostages from the past, captured on an ebbing tide.
' It's the people who make History' they said
'We who remain as shadows, some may seek and find
Some linger, until we steal into our minds
We capture their thoughts, held in Time's quicksand'
'Wait' We pleaded. 'Stay awhile'
The pages of the book fluttered enticingly
But they had gone to a place where shadows flounder
Back into the cobwebbed past where thoughts reside.
We made a promise to their worthy remembrances
They could stay forever hidden, safely locked in the book.
Until Time itself seizes us as shadowed hostages
To lie in wait, bouquets in hand, on an ebbing tide.
Anne Devina Reeve