The amazing jaw dropping laugh out very loud adventures continue with the fifth installment of the Jonny Plumb Adventure series
Jonny Plumb and the Queen of Iceland
"Book five in this amazing six book series of Jonny Plumb Adventures is without doubt the best laugh out very loud seriously funny book so far in the series. Kim Wheeler takes you on a magical ride."
Jonny Plumb and the Queen of Iceland
Jonny's incredible adventures continue with the next instalment of the six set series called Jonny Plumb and the Queen of Iceland. Jonny and his two faithful companions and best friends Legion and Legend travel to Iceland in order to find the eleven singing Runes which means he has to walk along winding paths, cross a raging river, swim in another river, walk over a volcanic field, then, climb a huge glacier, find a ginormous cave behind a huge scary looking waterfall, meet the snake with the lisp and stammer, then find the hidden cave, and then find the Queen of Iceland, and sing her this song in either English or Icelandic or both, while dodging the Angkas, the Hairy Growlers, the Greedy Gobblers and a huge sea monster called the Aspidoceleon, or Mincing Mary to her friends…Then he has to meet the Icelandic Yule lads, the strangest and weirdest family ever. Once Jonny has found all the hidden Runes he then has to meet the Queen of Iceland but everything isn't as simple as it seems. Jonny has to gather many sacred objects from around the world and then travel deep into space to a land called Dark Shadow where he has to find and remove the Elixir of life and return home safely in order to build a sacred machine, but what machine and what does it do?
So join Jonny, his faithful dogs Legend and Legion and his entire family and friends in this next rip-roaring laugh out very loud jaw dropping ride of a lifetime adventure and meet some very funny characters along the way…
Doggedly amusing to the very last page, Jonny Plumb & The Queen Of Iceland is the fifth release in Kim Wheeler's children's series and it's as wonderfully wacky as the first. Very few children's authors pull off unpredictable excesses with such aplomb and Wheeler has had the luxury of four books to develop his characters and narrative style. Yes it's silly in places, but there's an underlying brilliance to these stories. The humour is genuinely funny and the adventures all but leap of the page without getting mired in unnecessary complexity. Despite this, the undying friendship between Jonny, Legion and Legend is as strong as ever and it allows for a tenderness that transcends the whole story. This the magic of Wheeler's words. They catch you unaware and leave you wishing for those magical faraway places we dreamed of in our younger years when everything seemed possible.
Madcap fun and characters you 'll wish were your best friends, Jonny Plumb & The Queen Of Iceland is Wheeler doing what he knows and loves. A must add to your reading shelf, it is highly recommended along with the entire series.
Total Recall Publications, Inc. was founded in 1998. TRP has transformed from a publishing company that specialized in educational textbooks into general publishing in 2009 with works spanning from self-help to poetry; history to tourism; with several bestsellers. TRP titles are distributed worldwide through bookstores, book wholesalers, and online resellers. TRP is currently looking for new manuscripts of all genres. Give us a call at 281-992-3131.
Doggedly amusing to the very last page, Jonny Plumb & The Queen Of Iceland is the fifth release in Kim Wheeler's children's series and it's as wonderfully whacky as the first. Very few children's authors pull off unpredictable excesses with such aplomb and Wheeler has had the luxury of four books to develop his characters and narrative style. Yes it's silly in places, but there's an underlying brilliance to these stories. The humour is genuinely funny and the adventures all but leap of the page without getting mired in unnecessary complexity. Despite this, the undying friendship between Jonny, Legion and Legend is as strong as ever and it allows for a tenderness that transcends the whole story. This the magic of Wheeler's words. They catch you unaware and leave you wishing for those magical faraway places we dreamed of in our younger years when everything seemed possible. Madcap fun and characters you 'll wish were your best friends, Jonny Plumb & The Queen Of Iceland is Wheeler doing what he knows and loves. A must add to your reading shelf, it is highly recommended along with the entire series. Review by Book Viral
Jonny and his two faithful companions and best friends Legion and Legend travel to Iceland in order to find the eleven singing Runes and so many more amazing and odd characters
Links to book resellers:
(1)
http://http://totalrecallpress.org/products-page/childrens-books/
(2)
http://http://totalrecallpress.org/products-page/childrens-books/
(3)
http://http://totalrecallpress.org/products-page/childrens-books/
(4)
http://http://totalrecallpress.org/products-page/childrens-books/
Writers Biline: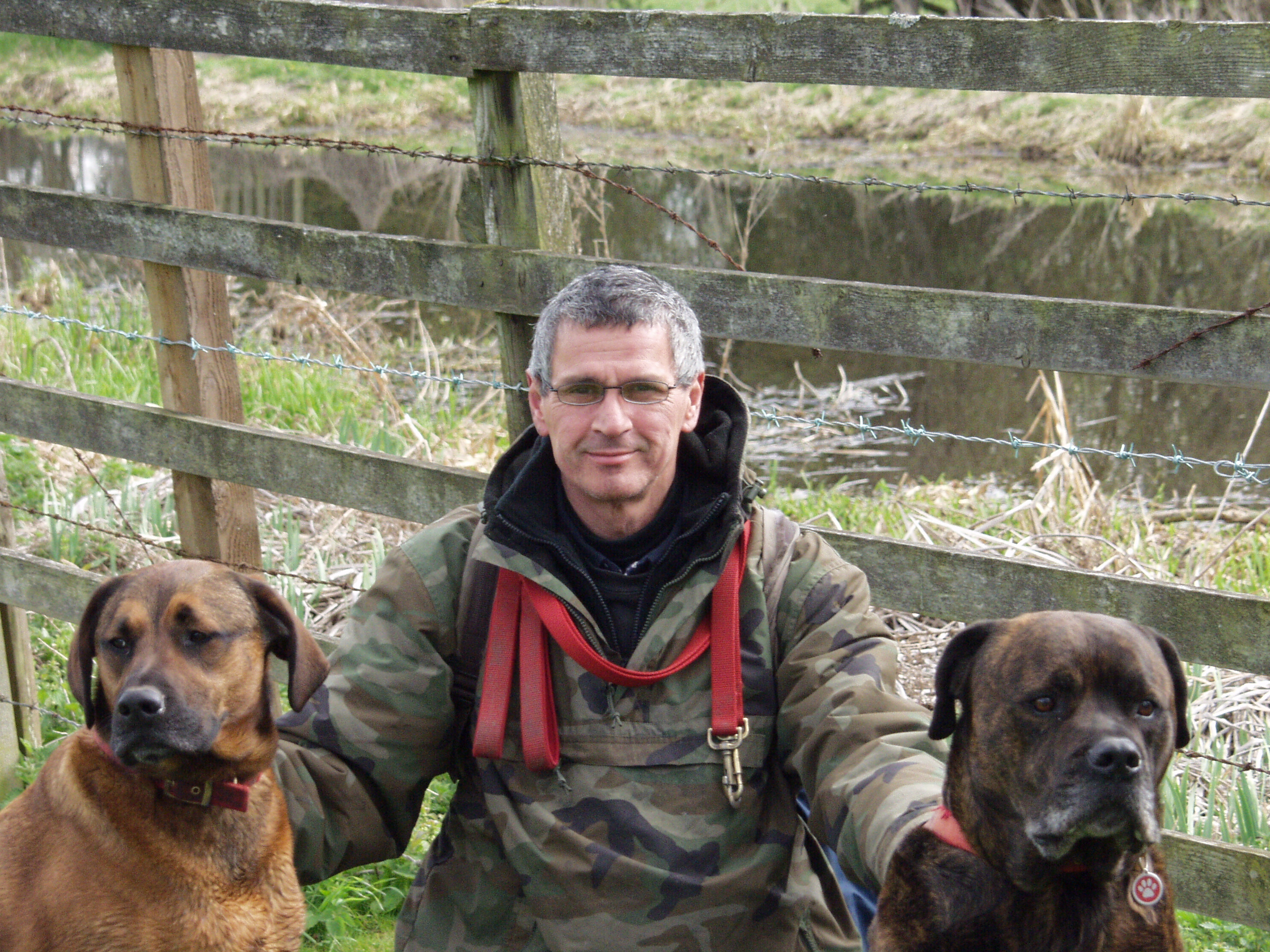 Author Name : Kim Wheeler
Author Bio : From illiterate child to author Kim Wheeler was born in London 1954 and spent formative years in children's home. Fostered and adopted aged six and aged eleven sent away to boarding school. Left school aged fifteen with no qualifications, but excelled in sport. Work experiences as follows ...Professional Decorator, Specialist Asbestos Stripper. Heavy Goods Vehicle Class 1 Driver and Driver Bodyguard but due to a succession of injuries was signed out of work aged forty. Found solace in rescuing large breed dogs, photography, writing and playing guitar Self taught... Photographer, Musician, Poet, Dog Trainer and Published Author. Single. Lives just north west of London. Kim took enforced early retirement from work after a succession of injuries and major surgeries. Kim found solace in rescuing large breed dogs, self taught photographer and musician. Kim also has written a self help book called 'Battle Scarred Journey and a six set series of children's adventures books which are all based on a child called Jonny Plumb. Kim uses his life's experiences and London zany humour to produce fun filled adventures. Kim hopes to continue with all the above and hopefully see Jonny Plumb hit the big screen. To receive awards for his photography and poetry and play his guitar live on stage. Links to his reviewed books, photography and poems 1)http://bookviral.com/jonny-plumb-and-the-golden-gl/4587539673 2)http://bookviral.com/jonny-plumb-and-the-silver-spa/4588816881 3)http://bookviral.com/johnny-plumb-and-the-city-of-a/4589498770 4)http://bookviral.com/johnny-plumb-and-the-battle-fo/4589537521 5)http://bookviral.com/johnny-plumb-and-the-queen-of/4591556649 6)https://youpic.com/photographer/kimwheeler54/kim-wheeler-from-harrow-united-kingdom 7)https://scriggler.com/Profile/kim_wheeler_autumn_cheyenne#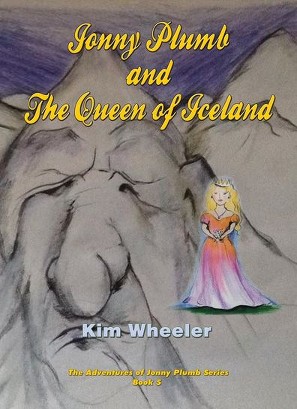 Format: Print
Pub Date: Jan 01, 2016