The Empire is here will you join it?
News Hook: A squad of USAF Security forces are trapped by the Taliban in an old Russian mine in Afghanistan When they finally get out they fins they are in another land 500 years in the past near the city of Constantinopolis which will soon fall to the Ottomans. Making contact with the Byzantines they embark on a race to help the them build better weapons and defenses to save the city. Will they be successful or perish with Byzantines when the City falls to the Ottomans.
Its 1452 Constantinopolis is under siege by the Ottomans led by the great Sultan Mehmet . Will a handful of US soldiers be able to save the City?
"By it now on Kindle. Soon to also be in audio format on Amazon. Street Pub date 9/6/16. Soon to be followed by Part 2 The Empire Dangerous Voyage"
Writers Biline:
Author Name : George Mavro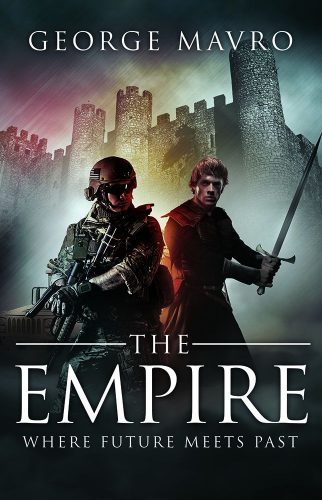 Date of Published: Jun 28, 2016