The Group is coming for you!
The Group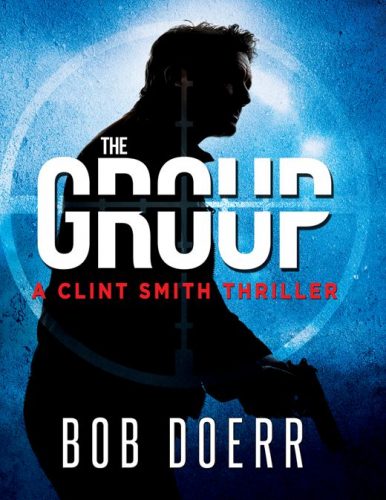 "The book begins with an assassination of an American millionaire on his way to the annual Bilderberg conference. This group is being targeted by a secretive group of assassins. Beware of the Group!"
Someone is killing off the world's rich and famous. The murders are sophisticated, requiring precision and skill. The international community is in an uproar but has no leads in its attempt to find the assassins. The victims were members of the Bilderberg Group, an international, loose knit group of the uber rich that meet annually. While the attacks have not had a direct impact on the U.S., Theresa Deer, Director of the Special Section, a small unit whose existence is known by only a handful in the U.S. government, sees this new age League of Assassins as a national threat. She sends her hunters out. Clint Smith finds their trail Switzerland where his discovery almost leads to his own death. The hunt leads him to Mallorca, Spain, where he witnesses a helicopter attack on a villa where a number of attendees from the Bilderberg conference were holding a follow-on meeting of their own. Smith picks up the trail a couple weeks later in Las Vegas, NV, and in his hunt finds out that he is no longer the hunter. He has become the prey.
Founded in 1999, TotalRecall Publications, Inc. publishes non-fiction books in a variety of fields, including computer and financial certification exam preparation and library education, with many titles adopted as college texts. These titles are also distributed to libraries, corporations and government agencies via NetLibrary, ebrary, and Books24x7.com. The company founder, Bruce Moran, is a former NASA IT professional and school computer instructor who started TotalRecall to produce exam prep guides to accompany his pioneering BeachFront Quizzer computerized practice test engine. The Quizzer CD was licensed for inclusion in the computer certification study guides produced by such publishers as Wiley and McGraw-Hill. TotalRecall is located in Friendswood, Texas, near Houston, and distributes books through Ingram Book Company, American Wholesale Book Co., Amazon.com, Barnes and Noble, Books a Million, Hastings, Powell's and other booksellers. For more information, call Bruce Moran at 281-992-3131 or visit www.TotalRecallPress.com.
The Group is a fast moving international thriller that pits a lone government operative, known as a hunter, against an unknown group of assassins who pose a worldwide threat.
[likebtn identifier="CUSTOM ITEM NAME" theme="gray" dislike_enabled="0" icon_dislike_show="0"]