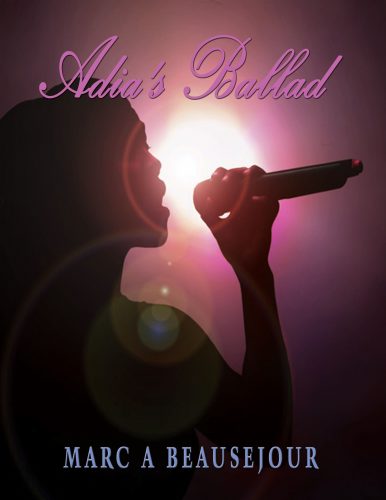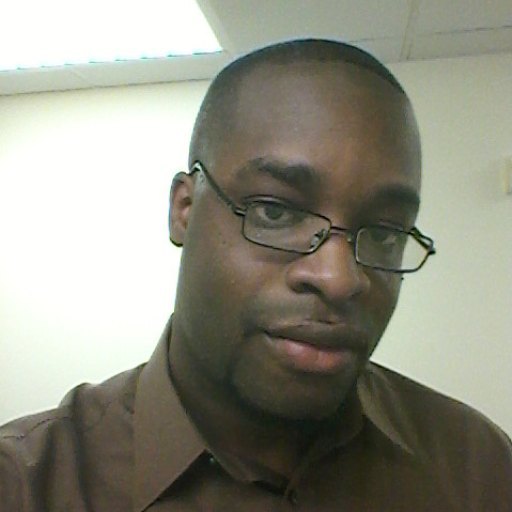 Book Signing for "Adia's Ballad"
By Marc Beausejour
The event is scheduled to begin at 5:00pm and will end at 7:00pm. Beausejour will be signing copies of his book and reading certain excerpts of his book. Beausejour has also written two other books, "Rising Higher Than Ever" and "The Preacher's Web," both which may also be available for purchase. "Adia's Ballad" is centered around Andrea McAfee, a young woman in Queens, New York who suffers through the tragic loss of a family member and copes with her loss by engaging in her favorite pastime: singing. Persuaded by her friends, she performs at a talent show, where she is offered a recording contract by one of the biggest record labels in New York. While touring under stage name, Adia; she finds herself in the midst of financial controversy, warring record companies and shady characters. Adia must find a way to control her life and her newfound fame.
Nubian Bookstore is located at 1540 Southlake Pkwy, Morrow, GA 30260. Adia's Ballad is also available at www.totalrecallpress.org and will be available on Amazon.
Email ID : Beausejour7@bellsouth.net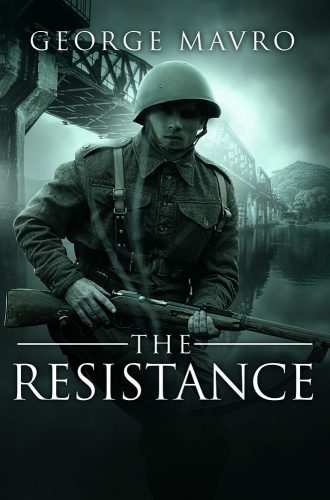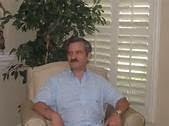 Soon to be released in paper book form The Ressistance
By George Mavro
The Nazis are at the gates of the Suez and ready to drive the British Army across the Suez giving the Nazis control of the strategic water way. Markos and his band of OSS agents are dispatched to Nazi occupied Greece to destroy a vital rail road bridge where Rommel's supply lines pass through on their way to his Africa Korps
order this and the first book War and Destiny in the series either from total Recall Press or Amazon
Award winning author, Bob Doerr, announces new book to be released later this year
By Bob Doerr
Bob Doerr announces the upcoming release of his seventh Jim West mystery/thriller. Set to be published later this year, this story begins with Jim receiving a cryptic letter from an old acquaintance asking him to find a briefcase. The letter raises his curiosity, but leaves him with more questions than answers. West discovers his friend has been murdered, and then learns that he's not the only one trying to locate the briefcase. Threatened by a Mexican drug cartel to locate the briefcase and turn it over to them or be killed, and pressed by the FBI to find it and turn it over to them, Jim finds himself being squeezed. The search takes him to a small town in southwest Texas, and then on to Cloudcroft, New Mexico, before culminating in the ghost town, Chloride.
Stay tuned for an actual release date of Greed Can Kill, and if you have not read Caffeine Can Kill, the sixth book in the series, there is still time.
Email ID : rddoerr5@yahoo.com
Pondering the Pantry — Research Continues
By Jay Levinson
Pondering the Pantry is published, but research continues. If you are using olive oil for pickling, an expert suggests picholine olive oil, made from a meaty olive with a small pit and subtle, lightly salty flavour. Picholine is often known as French Olive Oil, given its popularity in France. One culinary suggestion is to add a small amount of picholine olive oil to the preparation of dill pickles, but be careful, realizing that too much will overwhelm the taste of the cucumbers. There is a word of caution. Do not use suri olive oil, a relatively inexpensive product originating in Tyre, Lebanon. It has a strong, harsh aftertaste. Suri is best used to preserve certain foods and certainly not for salad. What is best on salads? Confirmed by a taste test , leccino is an excellent choice. It has a light, smooth and non-dominating taste. If you are making an omelet, use a sparing amount to grease the pan. For salad be more generous with quantity. Bottom line --- know what you buy!
Email ID : Jay.Levinson@gmail.com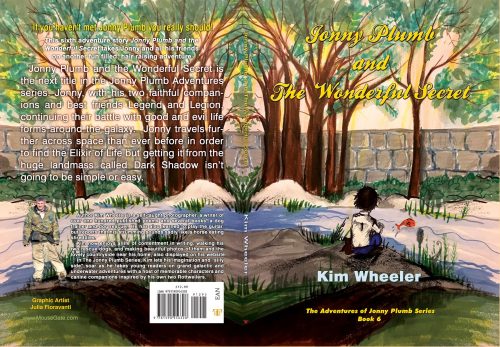 Brilliant reviews
By Kim Wheeler
Our review...... The greatest adventures are the ones we never want to end and what better way to continue Kim Wheeler's Jonny Plumb series than with Jonny Plumb and The Wonderful Secret. For children of a certain age, adventure is everything, the centre of their world, and Wheeler's novels belong in that exclusive category of books capable of enthralling children and adults alike. On one level it's because they fill a void that exists in all of us, on another it's because Jonny and the ever loyal Legion and Legend are simply sublime characters, inhabiting a world where good means good and bad means something darker, with nothing in between. Combining humour and nonstop adventure is something Wheeler does particularly well, but this time around there's a certain vulnerability that penetrates the deepest insecurities of our younger years. A gradual awakening to the fact that all things must end, and on this level Jonny's search for the Elixir of Life takes on symbolic proportions. I
Six wonderful reviews to all my six wonderful Jonny Plumb childrens adventures. A must for adult and child alike where the author takes the readers on a series of magical adventures at home & in space
Email ID : kimwheeler1954@yahoo.co.uk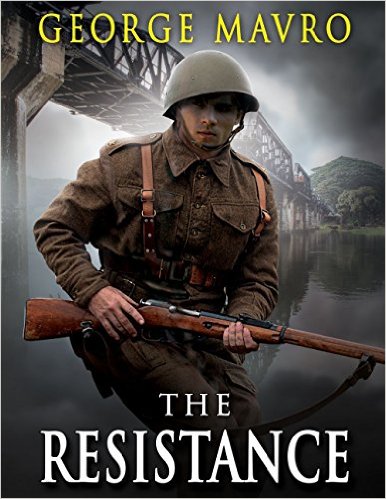 Will the allied commandos be able to blow a vital bridge that supplies Rommel and his Afrika korp
By George Mavro
In the sequel to War and Destiny Markos leads his small band of OSS agents into the heart of occupied Greece to strike a decisive blow to the Axis forces occupying his ancestral homeland. His mission to destroy one of the railroad viaducts of the main railroad artery carrying supplies for Rommel's Africa corp. The task almost impossible to do under normal military circumstances will be complicated as he has to get the two major Greek resistance groups, the Royalists and communists to cooperate with each other to carry out this vital mission. Further complicating the mission will be his arch nemesis Standartenführer Georg Muller, a brutal but very efficient Nazi SS officer, who is bent on capturing and killing Markos at any cost. Follow Markos and his team as they try to survive in occupied Europe, during modern history's bloodiest conflict.
Get this WWII adventure novel now on Kindle and its Prequel War and Destiny and learn how the allies fought and resistance fought the Nazis in occupied Europe. Soon to be in Paperback
Email ID : gmavro7@gmail.com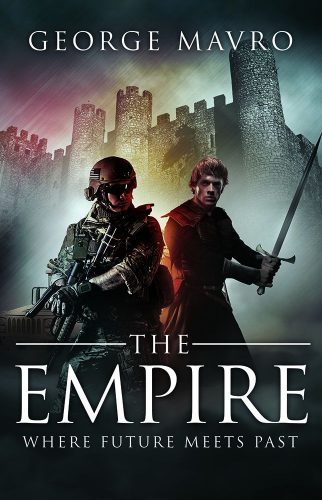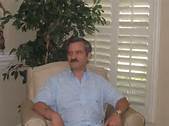 The Empire is here will you join it?
By George Mavro
A squad of USAF Security forces are trapped by the Taliban in an old Russian mine in Afghanistan When they finally get out they fins they are in another land 500 years in the past near the city of Constantinopolis which will soon fall to the Ottomans. Making contact with the Byzantines they embark on a race to help the them build better weapons and defenses to save the city. Will they be successful or perish with Byzantines when the City falls to the Ottomans.
By it now on Kindle. Soon to also be in audio format on Amazon. Street Pub date 9/6/16. Soon to be followed by Part 2 The Empire Dangerous Voyage
Email ID : gmavro7@gmail.com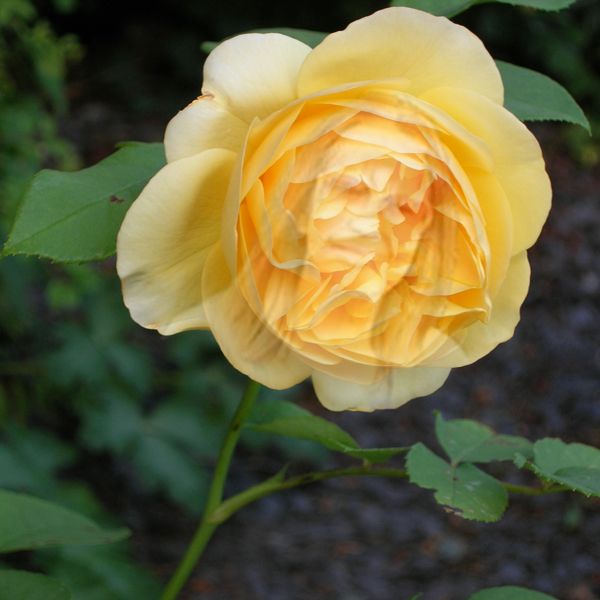 Un Cuento Sobre la Verdad – a children's book in Spanish based on the teachings of A Course in Miracles is to be published shortly
By Raveena Nash
Suitable for children in the 7 to 12 age range, "Un Cuento Sobre la Verdad," takes the form of a dialogue between Joshua, a wise elderly man, and Adam, a nine-year-old who has a lot of curiosity about life. In this book, which is the Spanish translation of "A Tale of Truth," Raveena simplifies the essence of A Course in Miracles and makes it accessible to children in a light-hearted manner. As the book deals with metaphysical topics, it is a book that a parent should read together with their child.
A Course in Miracles has a wide following in Spanish speaking countries. This is why Total Recall Publications decided to have "A Tale of Truth" translated into Spanish.
Email ID : allanillusion@live.com
Max and Voltaire's Next Great Adventure
By Mina Mauerstein Bail
Max and Voltaire travel to Padua, Bologna and Rome, the Eternal City, where they learn about Italy's history and heritage. They review friendships and make new ones. Max explores a cat sanctuary and Voltaire goes to a dog beach!
Email ID : minambail@gmail.com
Don't miss the chance to come to Barnes & Noble in Geneva Commons, Geneva, IL tomorrow, June 11, for our Mouse Gate books written expressly for 8-12 year olds.
By Jeff and Jacqi Lovell
The main characters in these books are young teens whose amazing adventures revolve around their vacation time in Disney World. As they are transported to other lands and times from the past they learn to throw off feelings of self-doubt, gain self-confidence, understand the concept of true heroism, examine their beliefs and deal with the concepts of truth and friendship. Whether you choose 'Jazz and 'Ella', 'Gina and Colby', 'Marina and Dan', or our newest book to be released soon, 'Max and McKenzie', the fun and excitement these teens experience in Disney World along with the lessons they learn through their unbelievable time travel adventures, will provide readers with books they will find hard to put down
We look forward to meeting you and sharing our imaginative books with you tomorrow, Saturday, June 11.