Mouse Gate book signing June 11 from 11am-2pm at the Barnes and Noble Bookstore in Geneva Commoms, Geneva, IL
By Jeff and Jacqi Lovell
We will have three Mouse Gate books available at our book signing on June 11. The main characters in these books are young teens whose amazing adventures revolve around their vacation time in Disney World. As they are transported to other lands and times from the past they are forced to reflect on how to throw off feelings of self-doubt and gain self-confidence, understand the concept of true heroism, examine their beliefs and deal with the concepts of truth and friendship. Whether you choose 'Jazz and 'Ella', 'Gina and Colby', 'Marina and Dan', or our newest book to be released soon, 'Max and McKenzie', the fun and excitement these teens experience in Disney World along with the lessons they learn through their unbelievable time travel adventures, will provide readers with books they will find hard to put down until completed. Check out our Facebook author page: https://www.facebook.com/permalink.php?story_fbid=937695516347275&id=859941740789320&substory_index=0
Don't miss your chance to get a signed copy of a Mouse Gate book on June 11 at the Barnes and Noble bookstore in Geneva Commons, Geneva, IL from 11am-2 pm.
Email ID : jacqilove@sbcglobal.net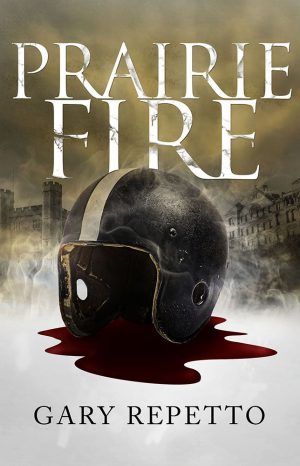 Author Releases First Book, Prairie Fire
By by Gary Repetto
Learning sports with other neighborhood youth on their own in the tough city parks, he went on to Weber High School where he excelled in football and baseball, and was part of Weber's first city championship team playing in front of 83000 fans in Soldier Field. At the University of New Mexico he lettered in football and baseball, playing on three conference championship football teams and received a degree in Biology. After a stint in high school and major college coaching, Repetto turned to corporate recruiting where he recruited and hired several thousand engineer in the defense and mining industries over a 39 year career. Having written for trade journals plus a screen play and 2 published short stories, Prairie Fire is his first novel. Repetto enjoys the precious time he spends in Arizona with his wife Antoinette and their family. He is a voracious reader, most recently having read Go Set a Watchman, Team of Rivals and Ken Follett's Trilogy.
Recently retired in Arizona with his wife Antoinette, he is working on a second novel and a collection of short stories.
Mouse Gate book signing June 11 from 11am-2pm at the Barnes and Noble Bookstore in Geneva Commoms, Geneva, IL
By Jeff and Jacqi Lovell
We will have three Mouse Gate books available at our book signing on June 11. The main characters in these books are young teens whose amazing adventures revolve around their vacation time in Disney World. As they are transported to other lands and times from the past they are forced to reflect on how to throw off feelings of self-doubt and gain self-confidence, understand the concept of true heroism, examine their beliefs and deal with the concepts of truth and friendship. Whether you choose 'Jazz and 'Ella', 'Gina and Colby', 'Marina and Dan', or our newest book to be released soon, 'Max and McKenzie', the fun and excitement these teens experience in Disney World along with the lessons they learn through their unbelievable time travel adventures, will provide readers with books they will find hard to put down until completed. Check out our Facebook author page: https://www.facebook.com/permalink.php?story_fbid=937695516347275&id=859941740789320&substory_index=0
Don't miss your chance to get a signed copy of a Mouse Gate book on June 11 at the Barnes and Noble bookstore in Geneva Commons, Geneva, IL from 11am-2 pm.
Email ID : jacqilove@sbcglobal.net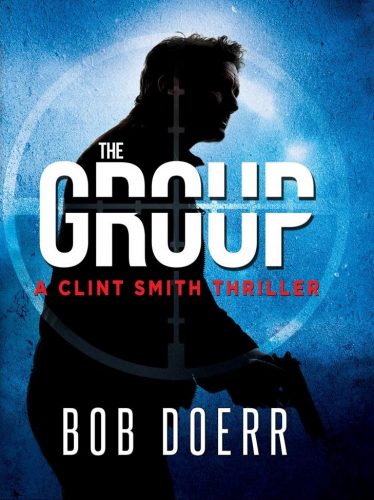 Bob Doerr announces the release of his new international thriller, The Group
By Bob Doerr
Someone is killing off the world's rich and famous. The murders are sophisticated, requiring precision and skill, and the killers have a global reach. The international community is in an uproar but can develop no leads in its attempt to identify the assassins. The victims are members of the Bilderberg Group, an international, loose knit group of the uber-rich. While the attacks have not had a direct impact on the U.S., Theresa Deer, Director of the Special Section sees this new age League of Assassins as a national threat. She sends her hunters out. Clint Smith finds their trail in Switzerland where his discovery almost results in his own death. The hunt next leads him to Mallorca, where he witnesses a helicopter attack on a villa where a few attendees from the Bilderberg conference were holding a smaller, follow-on meeting. From there Smith picks up the lead in Las Vegas and follows it to Whidbey Island where he soon learns he is no longer the hunter. He has become the prey!
Follow Clint Smith trails as he pursues a modern day League of Assassins through Europe and the American West!
Email ID : rddoerr5@yahoo.com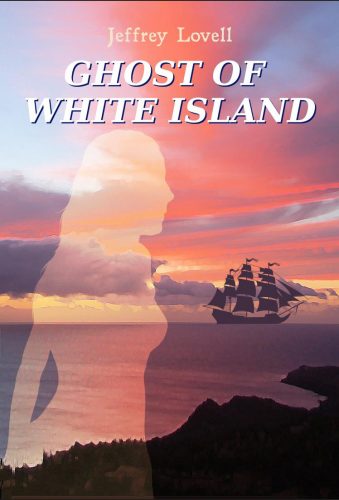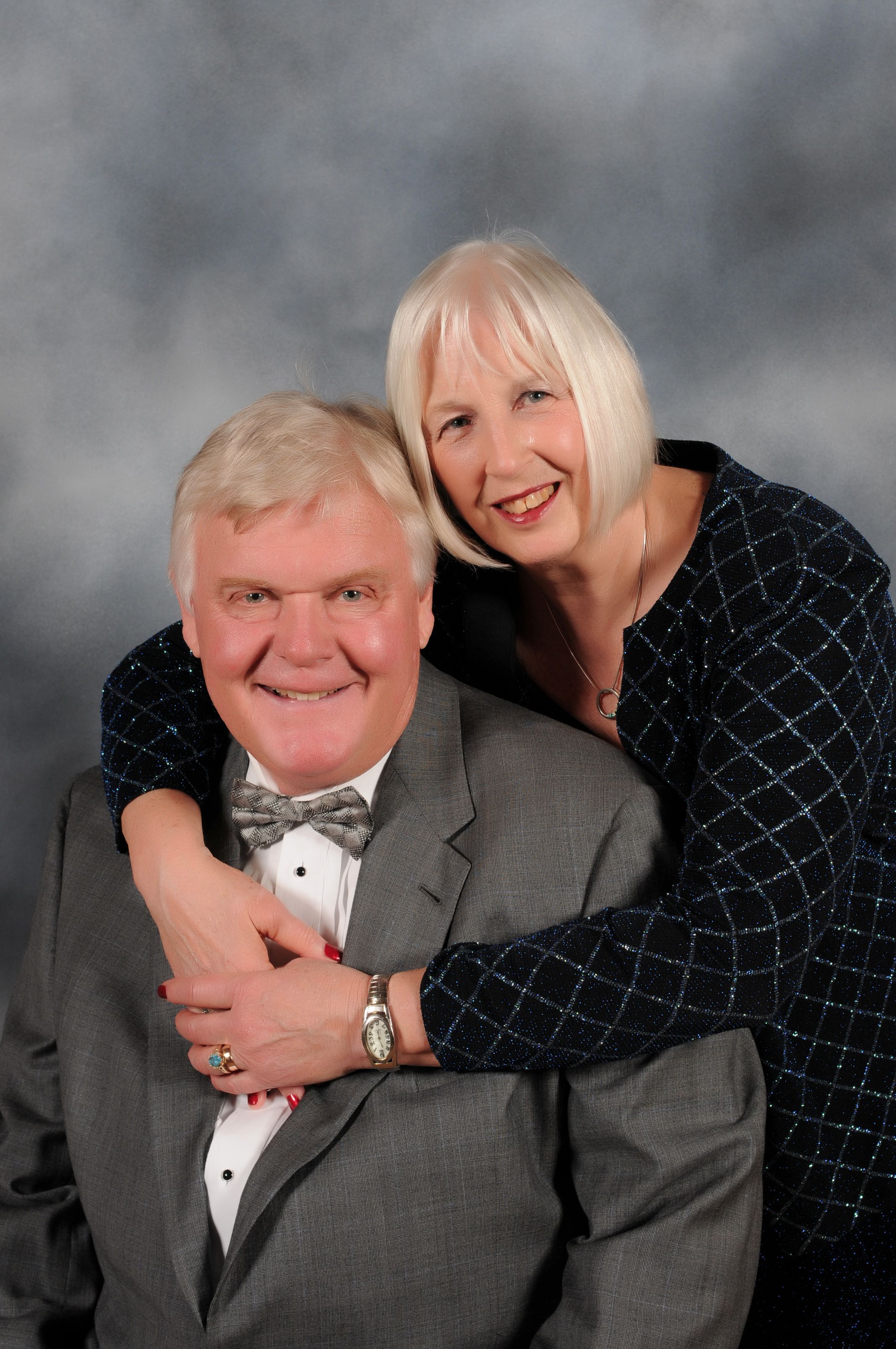 You don't want to miss out on this treasure!
By Jeff Lovell
In 1715, a ship's carpenter tried to rape the 14 year old daughter of the captain of a British warship and was flogged almost to death. He mutinied and captured the ship, killing the captain and forcing his daughter into marriage. After falling in with Blackbeard, he abandoned his young wife on a cold, bitter rock called White Island, off the coast of New Hampshire. When he was caught and hanged by the British Navy, his treasure vanished into history. Many people believe that Martha, his reluctant wife, hid the treasure in the Isle of Shoals chain. This is the story of a search for those gold and jewels and treasure, protected by the Ghost of White Island.
According to the legends, a fabulous treasure lies hidden somewhere in the Islands. Mickey Logan, however, is seeking a greater treasure: the redemption of the soul of his great grandmother.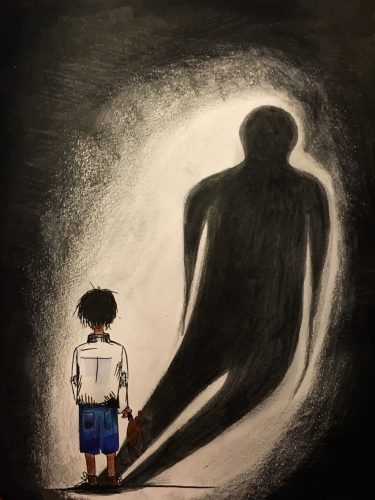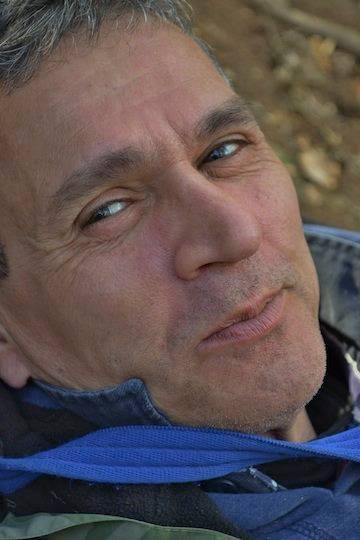 NEW ADVENTURE FOR JONNY PLUMB
By Kim Wheeler
This, perhaps the final adventure for Jonny Plumb finds himself in all kinds of trouble when he is firstly accused of giving a footballer a bad case of Floppy Leg. Who then had to be carried into his home on a stretcher. When his wife saw him she fainted and squashed the cat, the cat ran away and hit a paraffin lamp. The paraffin lamp fell over onto the curtains, and the curtains caught fire and then set the house alight. The fire brigade was called and put out the fire but everything they owned was ruined, plus, the cat won't come home, because the house got burnt down by paraffin lamp, that it knocked over after it was squashed by its owner who fainted after seeing her husband being carried into her home, on a stretcher and all because Jonny gave the guy, who was just playing football, a floppy leg. Jonny then gets banned for a few matches but his new replacement is more than good enough, except, she is a girl and apparently, girls are not allowed to play football.
This is the sixth book and quite possibly the last in the six set series of Jonny Plumb Adventures which has seen Jonny Plumb go on the kind of adventures children can dream about...
Email ID : kimwheeler1954@yahoo.co.uk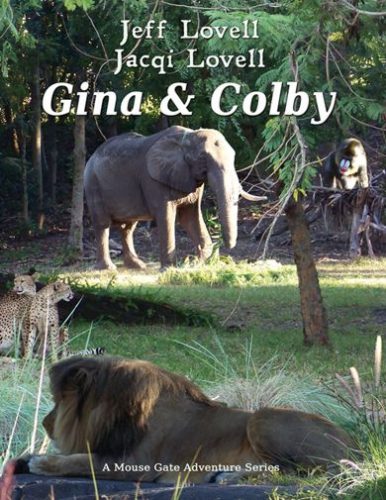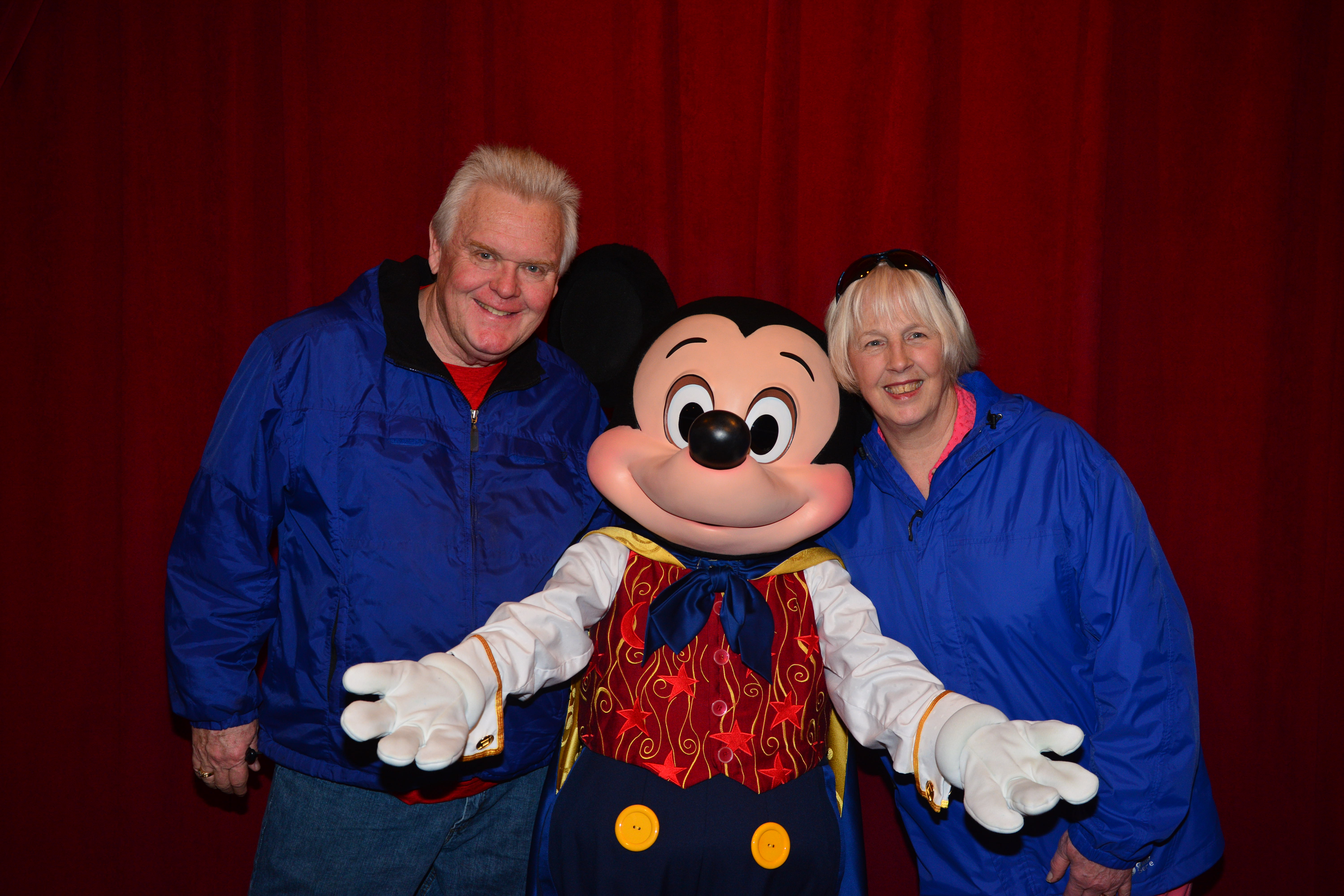 Fan Review for Mousegate Adventure, 'Gina and Colby'
By Jeff and Jacqi Lovell
"I thoroughly enjoyed your book, 'Gina and Colby'. It was interesting to see how Colby and Gina's character development throughout the story. Also, it was a nice surprise to see Jazz and Ella make an appearance in the book. The topic of the book, endangered species being poached, I thought provoking. After all, animals have rights, too. Overall, 'Gina and Colby' I a an amazing and interesting book. I enjoyed it even more than 'Jazz and Ella', and I like that a lot." Sincerely, Jane Kaspar
Email ID : jacqilove@sbcglobal.net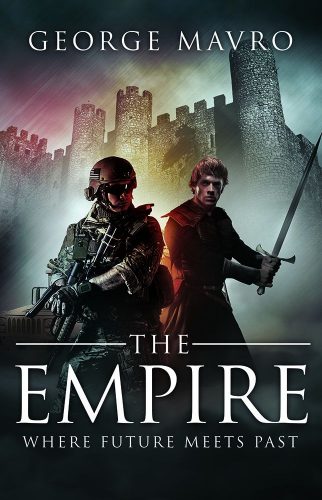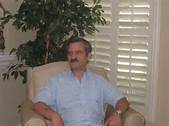 Soon to be released by Total Recall Press "For thr Empire"
By George Mavro
A Squad of US air force security troops stands between Sultan Mehmet the conqueror and what remains of the once great Byzantine Empire the city of Constantinopolis. The question is are the modern improvements they made to the defenses of the City and the small but brave Byzantine army enough to save them and the City from the sword of Mehmet the conqueror and his Ottoman hoards?
A must red for all those that enjoy the what if? of alternate history stories.
Email ID : gmavro7@gmail.com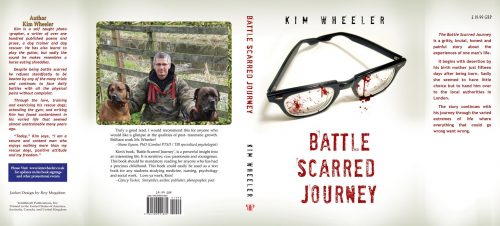 Battle Scarred Journey nominated for 2015 Book Viral awards.
By Kim Wheeler
Dear Kim We are pleased to inform you that you were one of 50 authors who made our shortlist and from which our six finalists and 2015 BookViral Award winner will be decided. The response was quite simply overwhelming and we had to make some very difficult choices, but in the final analysis we are confident we have made the right ones. Should you move forward to the next stage, the six finalists and the award winner will be informed week commencing February 21st and announced on March 1st 2016. You can find all our shortlisted covers on the link given below and whilst there is no prize for making our shortlist you are free to use the designation in the promotion of your book and our red and gold quill decal. An image file can be supplied upon request and will be licensed for your use in promoting your book. http://bookviral.com/shortlisted-for-2015-bookviral/4591767508
Stunned and delighted to be in line for this prestigious award..I will of course keep you posted..
Email ID : kimwheeler1954@yahoo.co.uk
Fan letter for 'Jazz and Ella', a Mouse Gate adventure book.
By Jeff and Jacqi Lovell
This is a copy of a fan letter receives about our first Mouse Gate book: Dear Mr. Jeff Lovell, My Grandma sent me your book, Jazz and Ella'. I liked the part where Jazz and Ella faced their fears and were brave. I also liked the part when they learned their mom and dad were getting married. You are a good author and I hope I can read more of your books soon. Sincerely, Jane Kaspar